More about John Mills (10)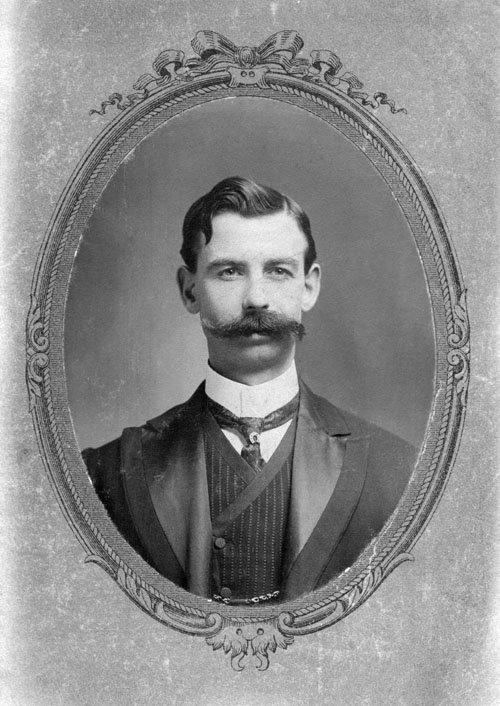 John Mills
A photograph from the 1890s of what appear to be members of a boxing club, location unknown. John Mills is pictured standing to the right of the centre and is wearing a striped belt.
.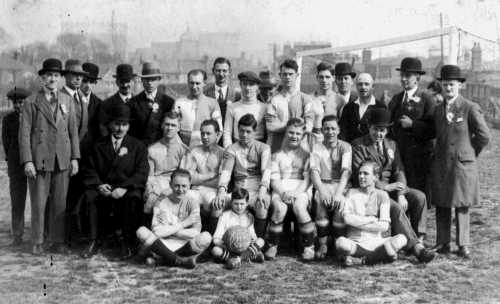 A photograph that was produced as a postcard and posted on 30th April 1928 to Mr H. Layton, 89 Churchill Street, Great Yarmouth. John Mills can be seen standing at the back near the centre (without hat).
The message reads: "311 Hamlet Ct Rd, Westcliff-on-Sea. Dear Horace, This is a picture of the Southend H & C football club taken on Easter Monday when we beat the North London H & C team and won the cup. The chairman of the Southend club is sitting on the front row on the extreme left (bowler and dark coat).......Bob"
.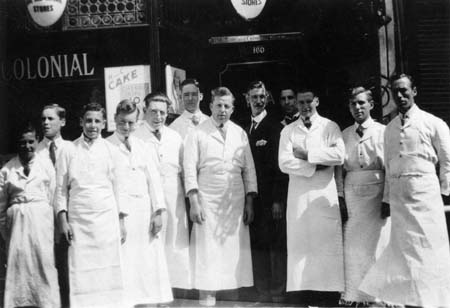 A photograph of employees outside a branch, presumably Southend, of the Home and Colonial Stores, John Mills is wearing a suit. The date appears to be circa 1920s.